Our team of musical experts is passionate about the musical universe in all its diversity. We believe in the power of contemporary and experimental music to awaken the senses, push boundaries and open up new perspectives.
Headed by Sandrine Maricot Despretz, our publication director and editor-in-chief, our team is made up of French and Spanish journalists, musicologists and musicians. Each brings his or her own passion and unique expertise to offer our readers an enriching musical experience.
Anne-Laure Chamboissier, Bastien Gallet, Suzanne Gervais, Guillaume Kosmicki, Jean-Yves Leloup, François Mardirossian, Anne Montaron, David Sanson, Txema Seglers and Michèle Tosi have in-depth knowledge of avant-garde music. Endowed with an acute artistic sensitivity, they contribute to the quality and richness of our editorial content.
As journalists, they explore the latest trends, new creations in improvised, written and experimental music, and key events on the international music scene. As musicologists, they analyze and decipher works, artistic trends and influences. As musicians, they bring their practical experience and artistic flair to our articles and playlists.
We're proud of our group of musical experts, who enthusiastically share their knowledge and love of contemporary and experimental music. Their commitment to editorial excellence and their desire to discover new musical horizons make our online magazine a true guide for music lovers eager to discover and explore new sounds.
Let our music professionals accompany you on a unique and fulfilling acoustic adventure.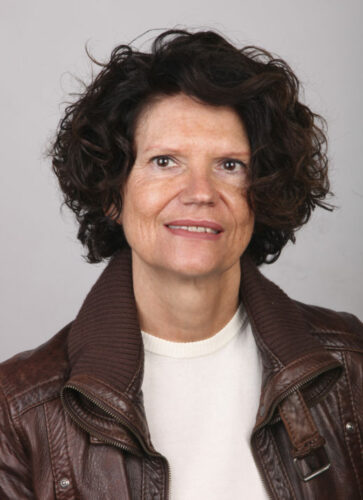 Sandrine Maricot Despretz is a producer. She specialises in contemporary music and arts, new technologies and innovative projects. From 1994 to 2004, she founded her agency Namaste and collaborates as a producer and artistic agent with dance and music companies and numerous artists in France and abroad. She produces and organises concerts, operas, installations, performances and co-programs with Jean Boillot the Festival Court Toujours in Poitiers. In 2004, she left to live in Istanbul until 2018, travelled a lot and created Paysages Humains, to support projects around the world and the Mon1er long film festival in Istanbul and Ankara in Turkey. In 2018, she moved back to Europe, to Barcelona.
Anne-Laure Chamboissier is an art historian and curator who developed an early interest in the cross-disciplinary relationships between the arts. For the past twenty years, she has been exploring the question of sound/music and its relationship with different disciplines: visual arts, literature, cinema and architecture. She designs exhibitions, programs and meetings around this question and the sound arts in France and abroad. She has conducted a number of interviews for books, catalogs and documentaries(Christina Kubisch, Yukio Fujimoto, Steve Roden, Bernard Heidsieck...). She is currently working on a documentary film entitled "Qu'est-ce que la musique fait à la littérature? " .
Bastien Gallet is Parisian, grew up in Normandy, happy in philosophy, listened very early to the music. He has commented and played them on the radio, and programmed them at the Archipel Festival in Geneva. Founded with a group of friends the review Musica Falsa which became in 2005 the MF editions. Taught philosophy in art schools. Interested in music, sound art and theater. Has written opera librettos. Contributes to the AOC website. Writes fictions.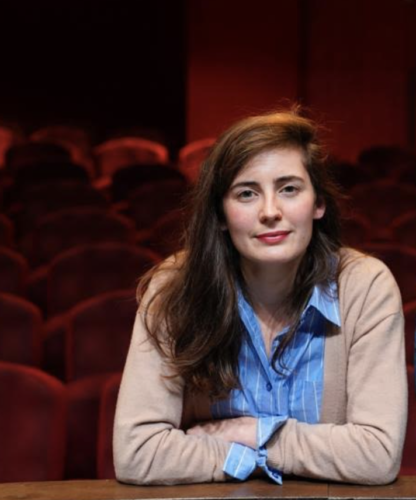 Suzanne Gervais is a journalist: she plays the violin, attended the Centre de Formation des Journalistes de Paris and joined the editorial staff of La Lettre du Musicien. From 2017 to 2021, she hosted a column on the France Musique morning show on the digital news of classical music. After an eight-month interlude crossing the Andes by bicycle, she is back on the air since March 2022 at the head of La Quatre saisons n'est pas qu'une pizza. Suzanne likes to tell stories: in love with writing and popularization, she produces the series "Les Musiques de Molière" (2021), in partnership between the Centre de Musique baroque de Versailles and France Musique. The third opus is planned for the end of 2022. Since 2020, she has collaborated with the digital magazine Hémisphère Son.
Guillaume Kosmicki is a musicologist. He learns classical violin and rock guitar. At the University of Aix-en-Provence, he immersed himself in the bulimic listening of classical and experimental repertoires, but found in the libertarian and punk universe of raves, free parties and teknivals his strongest emotions of youth. He devoted himself to house and techno music, of which he was one of the first specialists in France from 1995 onwards, living for more than ten years a beautiful bohemian period between travel, music and trance. He taught for a while at the Conservatory and the Faculty of Aix-en-Provence, then at the Paul Verlaine University in Metz, before choosing to give lectures independently from 1998 onwards. Fiercely attached to his freedom, he intervenes tirelessly throughout France to share with passion and enthusiasm the fruit of his research, systematically placing music in its socio-historical context. He is also the author of several reference books on 20th and 21st century music and on women composers. He has lived in Brittany since 2005.
Jean-Yves Leloup is a print and radio journalist, author, teacher, exhibition curator (for the Philharmonie de Paris) and sound artist with RadioMentale and Quiet Voices. He was one of the privileged witnesses to the emergence of the electro movement in France, which he chronicled in numerous articles, radio programs and books, including Ambient Music (2022), Techno 100 (2018), Musique Non-Stop (2015), Electrosound (2016), Digital Magma (2013) and Global Techno (1999).
François Mardirossian is a pianist. A graduate of the Royal Conservatory of Brussels, he has always defended the music of his time on the piano and co-directs the Superspectives festival in Lyon. His tastes lead him to play and mix music by Philip Glass, Keith Jarrett, Moondog, Frédéric Lagnau, Alan Hovhaness, Erik Satie, Dominique Lawalrée etc. His first solo CD (2019) devoted to Moondog's piano works has received critical acclaim and a CHOC Classica. François has been writing for the Belgian music news magazine Crescendo.be for almost two years. He is the author of a collection of poetry Ce que Bruxelles recèle dans son ciel (Ed. Chloé des Lys).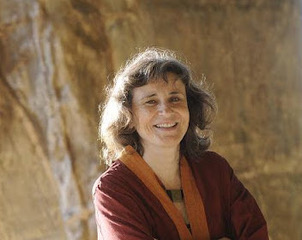 Anne Montaron is a radio journalist, Germanist and musicologist. Trained as a pianist, singer and harpsichordist, she joined the France Musique team in December 1992. She presents a number of classical concerts, including the "Déjeuners-concerts" series and the "Franco-German concerts". She also explored film music. In 2000, she initiated a programme on musical improvisation: "A l'Improviste". Since 2010, she has been programming France Musique's "Alla Breve", renamed "Créations Mondiales", radio serials commissioned from today's composers and played by ensembles and performers involved in creation.
David Sanson started writing about music in 1995 in Octopus, a fanzine dedicated to "free and inventive music". He was editor-in-chief of the Classica magazine, of the "indisciplinary" magazine Mouvement until 2010, and a reviewer on France Musique. Since 2005, he has been a programmer for the Santarcangelo dei Teatri festival in Italy, the Palais de Tokyo, the Collège des Bernardins in Paris and now for the MétaMusiques festival created with the Martell Foundation in Cognac. Author and translator, he published a biographical essay on Maurice Ravel with Actes Sud. He also translated and prefaced the first monograph devoted to the composer Arvo Pärt. In 2013-2014, he was a resident at the Villa Medici in Rome. Resolutely eclectic and multidisciplinary, he is currently working on setting up the Forum de la Culture de la Ville de Bordeaux, where he currently lives. Since 1990, he has been compositing music under the moniker That Summer.
Chema Seglers is a Barcelona-based journalist and musician by vocation. He contributes to various media throughout the country (Nuvol, Critic, La Maleta de Portbou, Catalunya Plural...), writing interviews, features and columns. With a degree in Hispanic philology and a post-graduate diploma in literary journalism, he is interested in the frontier between words and music, exploring both worlds with passion and curiosity, without prejudice.
Michèle Tosi is a musicologist and journalist: she received the Prix d'Analyse in Claude Ballif's class and continued her research (Maîtrise, DEA and Doctorat d'Université devoted to the work of Claude Ballif). She published a book on Metatonality with Editions Durand (1992) and a monograph on Claude Ballif with P.O. Editions (1996). She has taught Analysis and Musical Culture in Paris in the Department of Sound Creation. She has been editor of the internet journal Resmusica since 2001. She recently participated in the publication of two books published by Éditions MF: La mémoire en acte, quarante ans de création musicale (2017) and Compositrices, l'égalité en acte (2018).
Annabelle Oliveira is in charge of communication on social networks and digital strategy.
Camille Domange, CDO avocat, is our legal advisor, expert in the creative, digital and innovation sectors.
The modern contact and Frédéric Perrin accompanies us for the SEO, the development of the site, the maintenance.
Our site was created by: l'atelier Irradié and Guillaume Ladvié, Gestuelle and Andréa Fernandez, Emilie Zawadzki for the web development.
Photo Guillaume Kosmicki © Angèle Lamorlette
Photo David Sanson© Anne Scherrer