Ocean Viva Silver, whose real name is Valérie Vivancos, is a French artist and composer born in 1971 whose work navigates between concrete, electronic and ambient music.
She grew up between Sète and Montpellier, before leaving France for England and training in the 1990s at the Arden Center in Manchester and Chelsea College in London. She began her career in Paris in 2004 alongside Rodolphe Alexis, with whom she founded the sound review Vibrö (published on CD), as well as the duo OttoannA. Together, they gave about fifty concerts and performances throughout Europe and composed a series of pieces that they brought together in 2014 in the form of the album Federated States of Micronesia.
In parallel, she collaborates in the administration of the GRM, works as a translator (she participated in the English version of the Traité des objets musicaux by Pierre Schaeffer), while leading a solo career, which intensifies from the 2010s. She has since authored the albums Echolalia (2014), Sleep in Opera (2016), Îpe (2020) and Ħal Saflieni (2022), and more recently two pieces composed for contemporary dance, Passage (2023, Keiko Abe) and Ubique (2023, Virginie Mielniezuck), not to mention her collaborations with female composers and musicians such as Limpe Fuchs and the trio Terra Incognitae (alongside Kamilya Jubran and Soizic Lebrat).
Since 2016, Ocean Viva Silver is one of the founders and animators of the Fair Play network, dedicated to the history and visibility of women composers, sound designers and sound technicians.
Production and interview with Jean-Yves Leloup.
Selected excerpts: 
- "Riddle", from the album Echolalia (2014 version)
- "The Sleeping Lady," from the album Ħal Saflieni (Tsuku Boshi, 2022)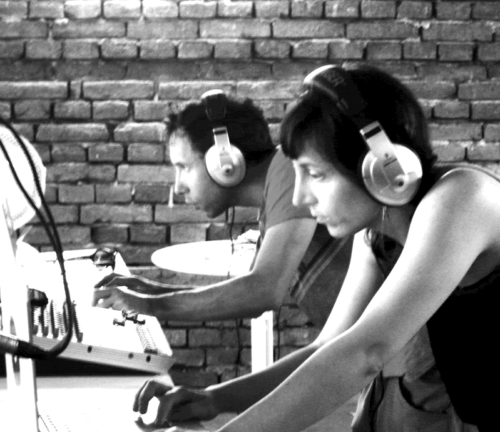 - "Par le menu", from the album Îpe(Industrial Coast, 2020)
- "Medusa", from the album Echolalia (2014 version)
- "Playing Cards", from the album The Sleep in Opera (2002-2016)
We will find her on stage on Saturday June 17, 2023 at La Maison de la Poésie in Paris, for Payvaguesa musical and literary concert performed with the writer Florence Jou.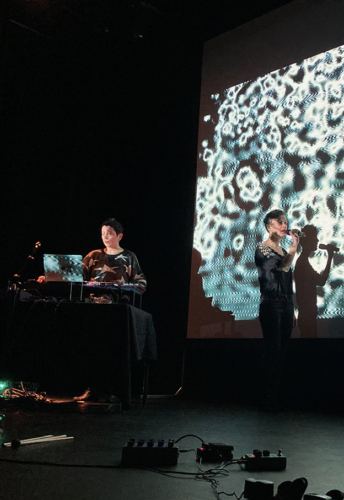 Photos © Sophie Couronne
Photos © JRM - Stéphane Gobaut
Photos © European Suund Delta
Photos © Eric Arlix