Does it still make sense to release vinyls in 2022 whose main materials are oil and plastic? The answer is not in this column but it has the merit to open it. After a hot summer full of bad weather news, music remains nevertheless a consolation, a refuge and a reason to continue for most of us. Spending 30€ to get the latest album of your favorite artist on vinyl will become more and more rare in the time of digital platforms at 10€ per month. Will the advocated and necessary energy sobriety make the resurgence of this musical support come back in fashion these last years disappear? It is sure that the dematerialization of supports - thanks to inflation - will make this return to musical fetishism decrease. But good news: there are still thousands of records to collect - already pressed and imperishable. Here are two of them, accompanied by three recent releases, which are indispensable.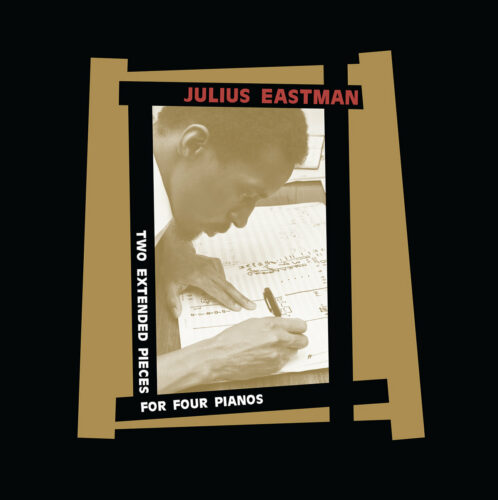 Julius Eastman 's music has recently regained its place in the minimalist sphere thanks to friends who knew him and are making his works available. A recent book ( Editions 1989), translated and collecting some biographical and musical essays, edited by Mary Jane Leach and Renee Levine Packer, tells us more about this endearing personality with a chaotic, fragile and fascinating life. Born in 1940 and disappeared in total destitution in 1990, this artist with a thousand faces (singer, pianist, improviser, actor and dancer) rubbed shoulders with all the avant-garde of his time (John Cage, Morton Feldman, Christian Wolff, Arthur Russell or Frederic Rzewski) but because of his provocative character, his lack of career, his uncompromising and daring positions (on his homosexuality and his skin color), he was never able to achieve the recognition he deserved from his peers The four pianists Melaine Dalibert, Stephane Ginsburgh, Nicolas Horvath and Wilhem Latchoumia have been defending his three masterpieces Evil Nigger, Gay Guerrilla and Crazy Nigger in concert and on record for more than a year in a remarkable, honest and energetic manner. It was time for a new version of these pieces to appear! The release of this double vinyl on Sub Rosa is very satisfying.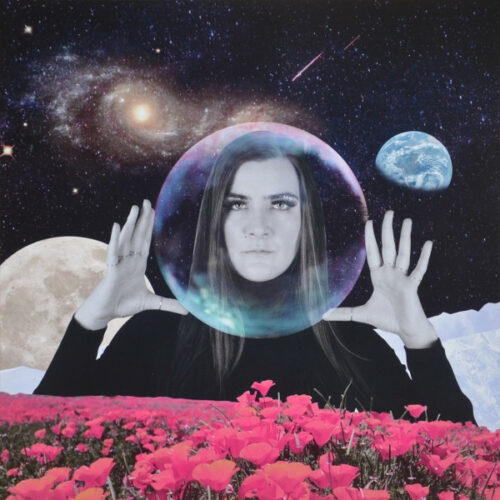 Released last April, Thetis 2086 by thereminist Carolina Eyck is a real UFO and it's intentional. "We humans often think only about our daily existence and quickly forget to take another perspective on things. We think too little and are only concerned with what is happening in our immediate environment. We escape into small parallel worlds on our digital devices and lose the perspective of the big picture" warns the committed artist. For several years now, she has established herself through Youtube as one of the best interpreters of this instrument so difficult to master: the theremin invented 100 years ago by Leon Theremin in Russia. The recognizable sound of this invention is produced from an electric signal controlled by the hands that do not touch the instrument at any time. Everything is done at a distance, which gives an impression of extreme lightness to all its performers. The legendary Clara Rockmore has found her heir and even more, because Carolina Eyck, in addition to being a first-class performer, is a composer with a rich musical universe of her time. Thetis 2086 is a planet which shelters an unknown species wishing to expose our beautiful Earth and all its wonders. From the moon to the earth, Carolina Eyck takes us to the center of the world through pieces inspired by minimalist (a la Midori Takada), electronic (a la Wendy Carlos), ambient (a la Jon Hopkins) and colorful. A very special record for an instrument that is just as special, even though it is a hundred years old. Released by Neue Meister.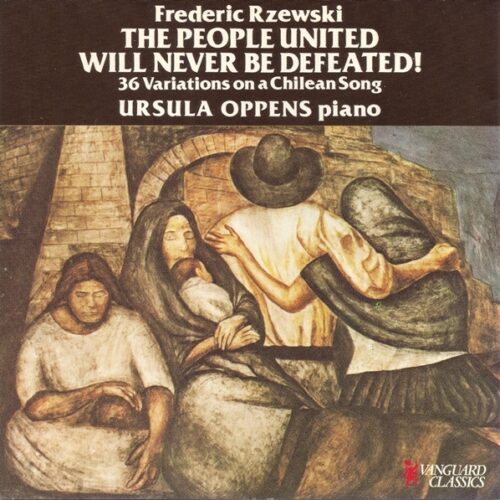 Composed in 1975 The People United Will Never Be Defeated! is the best known work for piano by Frederic Rzewski, an American composer who died in the summer of 2021. This major piece can easily be placed - and without blushing - alongside Beethoven's Diabelli Variations and Bach's Goldberg Variations. It consists of a series of 36 variations on the revolutionary song El pueblo unido jamás será vencido by Sergio Ortega and explores in a little more than an hour the whole stylistic range of the 20th century: one goes cheerfully and subtly from a very harsh writing to moments that evoke jazz, minimalist music, folk or even Rachmaninov in the generosity of the writing. It also sums up the best of contemporary musical techniques: the pianist must whistle, make glissandi with the palm of the hand, slam the piano lid, etc. This work and this recording are above all a pretext to talk aboutUrsula Oppens, who is undoubtedly one of the most important pianists of our time. She has defended the work of Frederic Rzewski all her life, but also that of Elliott Carter, John Corigliano, John Adams, Alvin Curran, Olivier Messiaen and many others. The People United Will Never Be Defeated! remains one of his most memorable records. This recording was the album of the year in 1979 for the American magazine Record World and was nominated for a Grammy Award. For demanding contemporary music, this is exceptional. Today this work is championed and recorded by pianists such as Marc-André Hamelin, Igor Levit, Daan Vandewalle, Stephane Ginsburgh.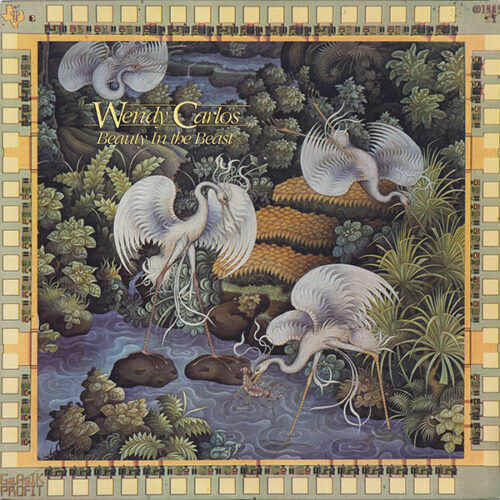 Another universe and another dimension, the musical and organological contribution of Wendy Carlos. Almost everything has already been said about her film music, her transformations of Bach or Scarlatti on the Moog synthesizer, of which she is one of the precursors, her personal relationship (sometimes stormy) with Stanley Kubrick, about her transexuality at a time when she was not very awake. Her score forClockwork Orange and her two Switched On Bach remain her most emblematic achievements. However, a lesser known record - almost neglected - should find its way back to our turntables and ears: Beauty in the Beast Released in 1986 on Audion Records. "I always do what I can't do yet, so that I can learn to do it" writes Wendy Carlos on the back of the vinyl cover, borrowing this quote from Van Gogh. Nice model and we believe her when we listen to this music without any other similarity. Gone are the half-comic and distressing covers of classics, replaced by free, daring compositions that push this new instrument to its limits. Each piece approaches an aspect, a mode, a color that the Moog and Wendy Carlos can bring and pushes the musical borders of what is called ambient, new-age or electronica. We travel to Indonesia, Africa, Tibet for the simple pleasure of drifting.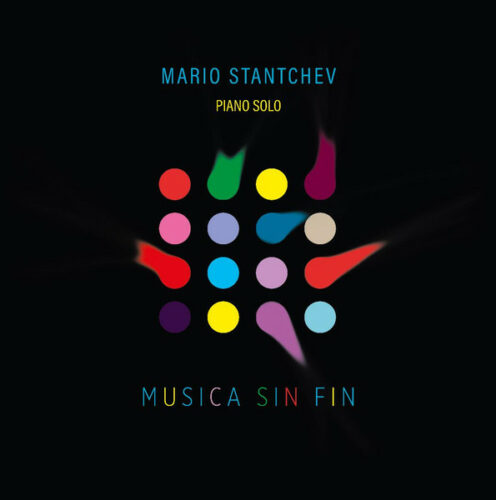 Mario Stantchev 's music is not only contemporary because he is still living today in September 2022 - to the delight of his audience - but because he is connected to the music and musicians of his time with an intensity that is quite rare today. This musician of Bulgarian origin but living in France for decades has marked the musical world of Lyon by creating the "jazz and contemporary music" section of the Lyon Conservatory. Before being a jazzman, Mario Stantchev is above all a musician with immensely open ears. Released in 2019 by Ouch ! Records, Música sin fin is his first solo record featuring his compositions, an aspect of his life as a musician that he has recently been highlighting. This jazz pianist knows Stravinsky as well as Thelonious Monk, and he will not be lectured on how to play Bach or Federico Mompou - to whom he may be an heir in some pieces. As a composer, he has the art of being inspired by everything around him. An idea heard at a concert in a work by Moondog will give him the impulse the next day for an original piece that - in the end - owes nothing to Moondog. Another time, an impression in a street or simply a mood of the moment will give birth to an original work. This album is a collection of themes and works that have accompanied Mario Stantchev for a good part of his career: a tribute to Messiaen, another to Bach and Verdi, harmonic, rhythmic and melodic experiments make this album a rich musical self-portrait, exciting and of great sincerity. Contemporary music with this openness of mind has many beautiful hours ahead of it. 
François Mardirossian