Ocean Viva Silver, de son vrai nom, Valérie Vivancos, est une artiste et compositrice française née en 1971 dont l'œuvre navigue entre musique concrète, électronique et ambient.
Elle grandit entre Sète et Montpellier, avant de quitter la France pour l'Angleterre et se former, au cours des années 1990, à l'Arden Center de Manchester et au Chelsea College de Londres. Elle débute sa carrière à Paris à partir de 2004 aux côtés de Rodolphe Alexis avec qui elle fonde la revue sonore Vibrö (publiée sur CD), ainsi que le duo OttoannA. Ensemble, ils donnent une cinquantaine de concerts et de performances à travers l'Europe et composent une série de pièces qu'ils rassemblent en 2014 sous la forme de l'album Federated States of Micronesia.
En parallèle, elle collabore à l'administration du GRM, exerce le métier de traductrice (elle participe notamment à la version anglaise du Traité des objets musicaux de Pierre Schaeffer), tout en menant une carrière solo, qui s'intensifie à partir des années 2010. Elle est depuis l'autrice des albums Echolalia (2014), Sleep in Opera (2016), Îpe (2020) et Ħal Saflieni (2022), et plus récemment de deux pièces composées pour la danse contemporaine, Passage (2023, Keiko Abe) et Ubique (2023, Virginie Mielniezuck), sans oublier ses collaborations auprès de compositrices et musiciennes comme Limpe Fuchs et le trio Terra Incognitae (aux côtés de Kamilya Jubran et Soizic Lebrat).
Ocean Viva Silver est depuis 2016, l'une des fondatrices et animatrices du réseau Fair Play, dédié à l'histoire et à la visibilité des compositrices, créatrices sonores et techniciennes du son.
Réalisation et interview de Jean-Yves Leloup.
Morceaux choisis :
– « Riddle », extrait de l'album Echolalia (2014 version)
– "The Sleeping Lady", extrait de l'album Ħal Saflieni (Tsuku Boshi, 2022)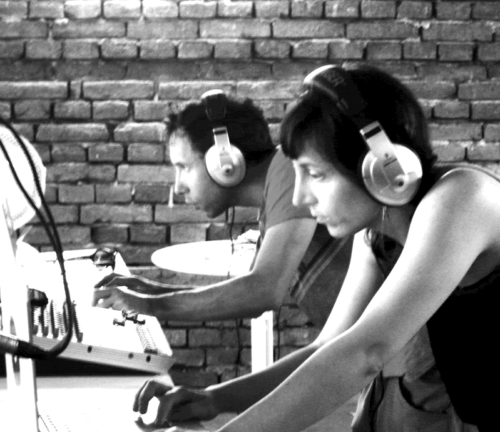 – "Par le menu", extrait de l'album Îpe (Industrial Coast, 2020)
– "Medusa", extrait de l'album Echolalia (2014 version)
– "Playing Cards", extrait de l'album The Sleep in Opera (2002-2016)
On la retrouvera sur scène le samedi 17 juin 2023 à La Maison de la Poésie à Paris, pour Payvagues, un concert musical et littéraire interprété avec l'écrivaine Florence Jou.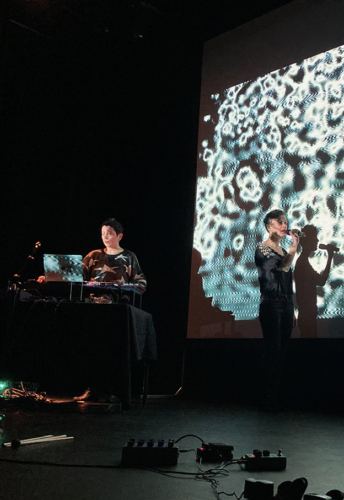 Photos © Sophie Couronne
Photos © JRM – Stéphane Gobaut
Photos © European Suund Delta
Photos © Eric Arlix