This new playlist is full of new creations and discoveries: Martin Matalon, Jessica Moss, Nicolas Worms, Edmund Finnis, Shao Wei Chou and the MG21 ensemble. But also a tribute to the 1960s, with three great figures from the world of sound: Gyorgy Ligeti, whose 100th birthday we're celebrating; Cathy Berberian, a divine diva who is a model for all voices; and Carla Bley, one of the few jazzwomen to have achieved fame as a composer. So let's continue our exploration of planet music. A planet without end, without edge, fluid.
Anne Montaron's playlist
[Lì]: Sounds, Tales and Images by flutist Shao-Wei Chou (Soond Label)
This original album by French-Taiwanese flutist Shao-Wei Chou is a little marvel, combining sounds (flute, voice and outside sounds) with the world of tales (some mixed with the music, while others punctuate the album booklet) and images ( Yves-Vincent Davroux's black-and-white photographs, which also punctuate the booklet). Dreams are omnipresent in this polyglot album, which evolves as much around the languages and imaginations of different cultures as it does around the flautist's double-headedness.
The sound mosaic brings together the worlds of Luc Ferrari, Claire-Mélanie Sinnhuber, Rebecca Saunders, Klaus Lang, Colin Roche and Mu-Xuan Lin.
The flutist is joined by her compatriots from Trio 20°dans le Noir(Fanny Vicens & Lola Malique) and zheng player Jing-Mu Kuo. Poetry is the order of the day, and catches the ear from the very first sound!
Listen for free on Spotify, and order your copy here.

Traces, by Martin Matalon, Ensemble Sillages (Label Ame Son)
In music, friendships forged over the long term between musicians and a creator often lead to beautiful things. TheEnsemble Sillages has made a long road with Franco-Argentinian composer Martin Matalon, and is loyal to him once again by releasing new Traces for solo instrument (violin, cello, accordion, piano, harp, trombone) and electronics, superbly introduced by a booklet by composer-organist Thomas Lacôte.
From one Traces to the next, we recognize the poetry that the composer knows how to achieve with electronics: the interplay of doubles is magnificently served by performers placed in a live situation, i.e. playing in the middle of the electronic diffusion.
A big bravo to the soloists of Ensemble Sillages, who give us the opportunity to travel with poetry and delicacy in the intimate diary of composer Martin Matalon, who considers this cycle of Traces as the ever-renewed pages of one and the same diary!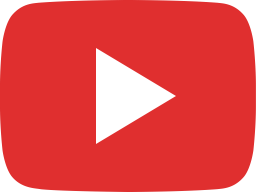 Traces XI for trombone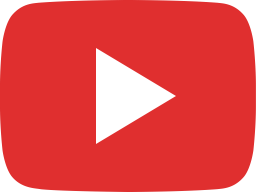 Traces XII for harp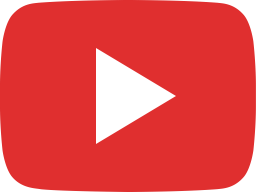 Traces IX for cello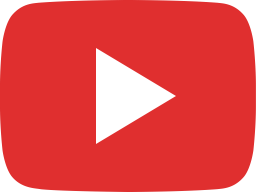 Traces X for accordion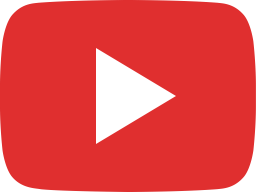 Traces VIII for violin

Chorus, with Ensemble MG21 (Label Solstice)
Ensemble MG21 never stops inventing and searching for new ways to cross paths! With the album Chorus, the plectrum orchestra (mandolins, mandolas, mandoloncello, guitars and bass) shows us that the partitions between music are sometimes quite artificial. The ensemble's founder, Florentino Calvo, has devised an entire program around popular music such as pop and rock. Memories of Brubeck, Hendrix and Piazzolla haunt the music on Chorus, written by Claude Barthélémy, Fabien Cali, Tomas Bordalejo, Bruno Giner, Sylvain Kassap and Ricardo Sandoval, composers with very contrasting backgrounds. Chorus is a highly original album that sounds and feels like dancing! What better way to celebrate the fifteenth anniversary of this fiery, creative ensemble than with this musical crossbreeding?
Available for free listening on Spotify and to order here.
Guillaume Kosmicki's playlist
For once, this playlist is rooted in the past. It plunges us into the unbridled atmosphere of the sixties, right up to the gates of the seventies, when a whole world of innovative music was opening up, but also of societal questioning and revolutionary struggles, part of a widespread quest for freedom.
Requiem, Gyorgy Ligeti
In 1965, Hungarian composer György Ligeti (1923-2006), exiled since 1956 to the western side of the Iron Curtain, demonstrated with his Requiem that his impressive edifices of "timbral surfaces" could also be applied to choral music. Many listeners discover this work, as terrifying as it is fascinating, in the mythical scene from Stanley Kubrick's film 2001: A Space Odyssey (1968), in which a fragile group of australopithecines, lost in the immensity of the world, face the appearance of an extraterrestrial megalith. Ligeti revolutionizes music with his sound masses, based on constantly shifting sounds, while the overall structure gives the impression of a large, relatively static unitary form. My recommendation for this recording : the Kammerchor Stuttgart conducted by Frieder Bernius (with the added bonus of Lux Aeterna and the sumptuous choral arrangements of Ravel, Debussy and Mahler by Clytus Gottwald).
Stripsody, Cathy Berberian
Cathy Berberian dares everything! Her work Stripsody (1966) combines graphic score, unbridled collage, musical theater and a passion for comics ( comic trips, which give the work its shape) with a serious touch of madness. It has to be said that this exceptional singer (1925-1983), friend of Umberto Eco and initiator of nuova vocalità, was long chosen by avant-garde composers as the privileged interpreter of their most experimental research: John Cage, Luigi Nono, Luciano Berio (with whom she was married, and whose unforgettable interpretation of the Sequenza IIIdedicated to him), etc. Excerpts from the Beatles or La Traviata, imaginative onomatopoeia, sound effects, interjections, animal imitations, trivial sounds, whispers, murmurs, words, songs, grunts, cries... Berberian's fantastic voice and artistic personality serve her composition perfectly.
Escalator over the Hill, Carla Bley
What better example of musical freedom than Carla Bley 's (b. 1936) opera Escalator over the Hill , released as a triple album in 1971 (JCOA)? In 1968, the jazzwoman discovered The Beatles' Sergeant Pepper's Lonely Heart Club Band . Tired of the long improvisational sessions of free jazz, she commissioned a libretto from the poet Paul Haines, and worked for three years on this variegated, protean, unclassifiable project, mixing popular jingles, waltzes, religious hymns, virtuoso flights and noisy masses, free jazz passages, big band arrangements, pop songs, rock energy, blues, country, electronic soundscapes, opera singing, the influence of non-Western traditions such as Indian and Latin American music, and more. This impressive fresco boasts a breathtaking cast of fifty-three singers and instrumentalists, including Paul Motian, Charlie Haden, Don Cherry, John McLaughlin, Jack Bruce, Linda Ronstadt, Roswell Rudd, Jeanne lee, Gato Barbieri and Michael Mantler. In addition, this eclectic synthesis is permeated by Carla Bley's wry, ironic humor, marked by the work of Kurt Weill, as well asErik Satie, Charles Ives and Nino Rota.
Sandrine Maricot Despretz's playlist
Galaxy Heart by Jessica Mossdigital album released on October 22, 2022,
I discovered this Canadian composer and cellist, who also sings and plays electric guitar, during a report by our colleague Bastien Gallet at La Cave 12 in Geneva.
Galaxy heart is an album of solitude written in 2021, which strikes, resonates and sways with an electric intensity as much as with its fragile vocals and long vibrations on violin and cello. Tones of the vast plains, restrained laments, rock vocals and percussive, latent sound experiments, between melancholy and raging energy, the tracks follow one another and take us in. Contained passion and precision. Don't miss the album's eponymous title track, "Galaxy Heart", and let "Undirected" and "Opened Ending" drift by.
The Center is everywhere, album by Mancheter Collectivereleased in June 2021 (Bedroom Collective)
Another "coup de coeur" for this ensemble from Manchester (UK) and their debut album, also born in the midst of this pandemic period, which has turned everything upside down and yet already seems so long ago. Phil Glass 's works are played with finesse and drive, and The center is everywhere by British composer Edmund Finnis, which gives the album its title, is a delicate and profound creation for 12 strings. But it's with Arnold Schönberg's La nuit transfigurée that we hear the commitment and excellence of these enthusiastic musicians.
Flot, episode 1: The monster of Nicolas WormsJune 2022
In the words of the composer, "Flot is a musical series. In other words, a new way of "releasing" music, which bypasses the record format to propose a serial, which would be to the album what television series are to feature films, or a musical creation that takes the form of a podcast. "
In this outside music, this soap opera, a veritable film for the ears, plunges you into the depths of a tense (even tragic?) story in twenty minutes, served up by a successful composition with multiple references combining classical music, rock and pop songs.
Flot is the first episode in a series of 6, of which you can listen to the first 3 here.