December and January are the months when music lovers of all kinds and disco enthusiasts make their top 10 of their favorite records of the past year. We make nice pictures, we announce loudly that we are going to do it and during several days or weeks our news feeds - on all networks - are invaded by well assumed subjective tastes. Sometimes argued and sometimes not. This mania for improvisation aesthetic prescriber allows nevertheless to discover beautiful and rare music which would have certainly passed under our radar. So long live the tops!
Loving music is surely the only way (and the most beautiful) to assume solitude. Listening to music sends us back to the deepest subjectivity: who writes a top wants to get out of this loneliness, to reach out to his fellow man. Communicating one's musical tastes also allows one to distinguish oneself, to impose oneself in a social environment - and the more specialized one's discoveries are, the better one will be perceived! We all know someone who is obsessed with lists: he or she seriously ranks his or her favorite artists, movies seen in the month and calculates the number of books read in the year. Unfortunately, this collectionism of the list often misses its objective: rather than being interesting, it pushes away because the classified exhaustiveness is exhausting.
But January is also the month of broken resolutions. So here are the top 10 vinyl records that you should have listened to in 2022 and that we would like you to put on your turntables in 2023, not to talk about them on Facebook but just for the pleasure of listening. For this fifth chronicle, exceptionally the rules change: more records and less exegesis. In a totally random and non-hierarchical order.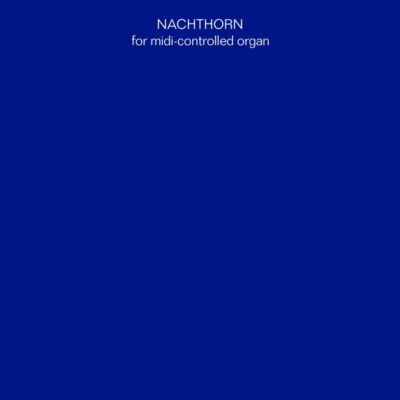 Maxime Denuc - Nachthorn - Vlek
When an intelligent musical hybridization meets a composer with a keen and clubby ear, this is the result of a very addictive UFO recording. The Belgian composer Maxime Denuc controls in MIDI* the Great Organ of the St. Antonius Church in Düsseldorf. Thanks to this system, the organ is controlled entirely via a computer, the playground of a composer of electronic music more familiar with computers than with church organs. The result is minimal music with haunting, trance-like baroque sounds.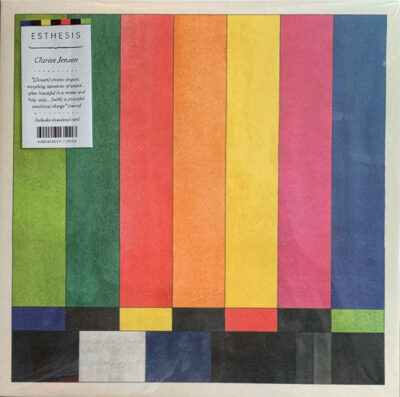 Clarice Jensen - Esthesis - 130701 Records
A splendid and highly original work by the American composer and cellist Clarice Jensen. It honors that sensation called chromesthesia - where the ear involuntarily associates colors with sounds. Accompanied by the delicate pianist Timo Andres and the soft voices of Emma Broughton, Francesca Federico and Laura Lutzke, this album plunges us into a colorful bath of sound between post-classical music and ambient for a pure musical emotion.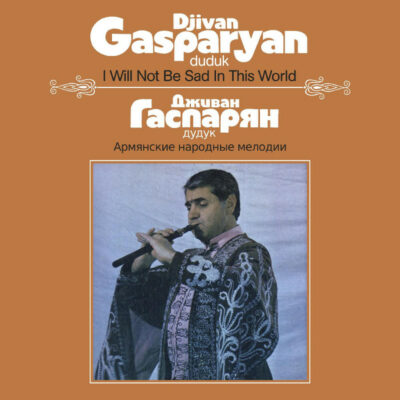 Djivan Gasparyan - I Will Not Be Sad In This World - All Saints
It was about time that this cult album by the legendary duduk player Djivan Gasparyan was re-released. Almost forty years after its first release on Melodya, this beautifully titled record that did so much for the recognition of this Armenian instrument is finally re-pressed in its beautiful original sleeve after a reissue in 1989 thanks to Brian Eno and his Opal label. " Without doubt one of the most beautiful and moving recordings I have ever heard" said Eno. We believe him.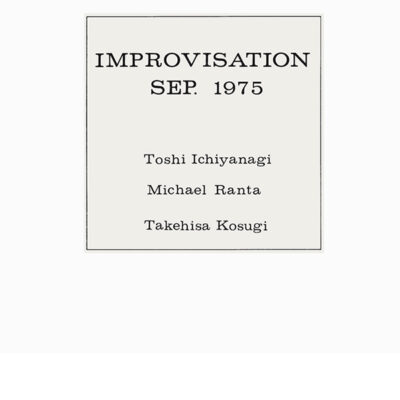 Toshi IchiyanagiMichael Ranta, Takehisa Kosugi - Improvisation Sep. 1975- Metaphon
This beloved recording is finally back in stores, mastered and carefully restored. Originally intended to be a soundcheck session, this long improvisation in Tokyo by the three musicians has become a record and a work in its own right. A masterpiece of the underground avant-garde that pays tribute to Ichiyanagi, the major Japanese composer who died in October 2022.
J D Emmanuel- Electronic Minimal Music(1979 - 1983) - Black Sweat Records
Here is a triple album, reissued again in 2022, where we discover a composer of electronic music discreet in his young experimental years where the influence of the sound layers (and illicit smokes) of a Terry Riley gives extraordinary fruits. This compilation of unpublished tracks of the Texan and still active American composer, known for his magnificent album Rain Forest music, must still attract our attention.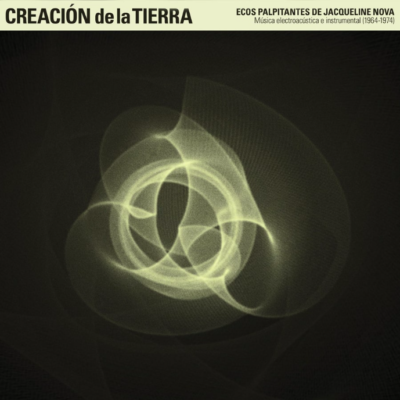 Jacqueline Nova - Creación de la Tierra: Thrilling Ecos (1964-1974) - Buh Records
This great Colombian composer, representative of the avant-garde and electroacoustic music of her country, unfortunately disappeared at the age of forty, is slowly starting to come out of her purgatory. Buh Records is doing a remarkable job in re-releasing her great work, so fascinating, Creación de la Tierra. The unintelligibility of the voices of the indigenous U'wa people, transfigured electronically, until the song becomes fully recognizable, makes this landmark work of the Latin concrete music repertoire a moving and sometimes frightening musical object.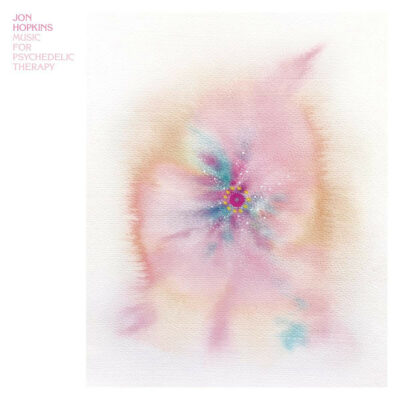 Jon Hopkins - Music For Psychedelic Therapy- Domino
This record should be dispensed with at the end of every day, when tired from work, bogged down by daily worries and deafened by the surrounding noise, one wishes for only one thing, silence or easy music. This record is a happy medium: it fills the silence with splendid sounds and its ease of listening hides a musical seriousness which makes the admiration. We begin with a sumptuous triptych captured in the Cueva de los Tayos, on the eastern side of the Andes. For the pleasure of the ear and for the love of the nature.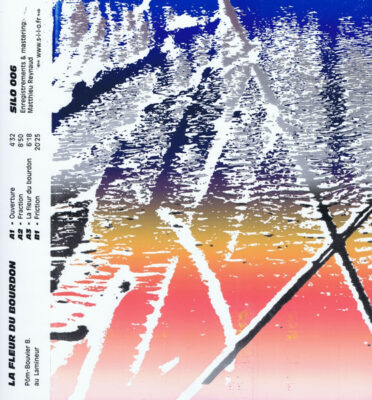 Pom Bouvier-b. -The flower of the bumblebee - SILO Editions
They say it. " Neither really a label, nor really a publishing house, not really a residence and even less an artists' collective". Nevertheless, the Silo is a magical place, with a rare and careful programming. This former cooperative cellar contains a huge abandoned silo which is now the ideal space to record and perform experimental and sensitive music. This album is a success for Pom Bouvier-b., an electroacoustic composer who plays on her own instruments - and here, her Lamineur. "Like an archaeologist of vibration, I take with me a series of sticks and objects that I can vibrate or use to tap, scratch, rub, generate sounds and capture them in the return of resonance. It is a game with the place. The instrument, the Lamineur, is like an animal extension-together we play at extracting this volatile flower."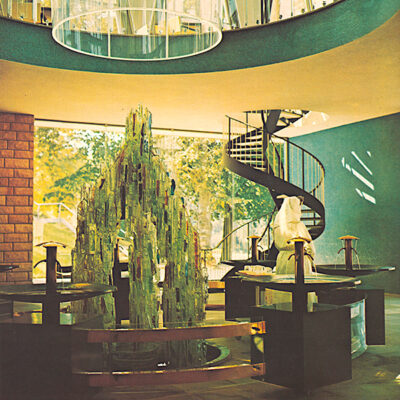 Christian Schoppik - Läuten der Seele - Hands In The Dark
Beware, this record is surely the most touching UFO of 2022. This marvellous assembly of sounds, atmospheres and music of German films of the 50s called Heimatfilm "German country film": these films where we see rural landscapes, magnificent with beautiful happy little blonde heads and where romantic stories always end well. This cinematographic genre obviously had "plan plan" music that Schoppik has fun transforming, looping, exaggerating. A splendid idea for a pastoral-experimental music.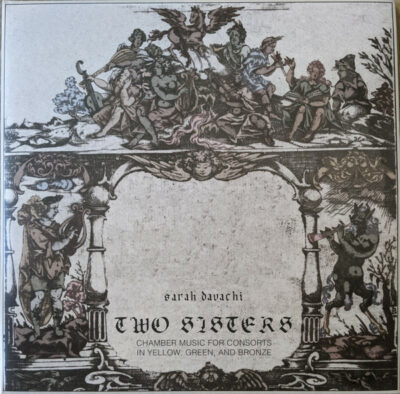 Sarah Davachi - Two Sisters - Late Music
Along with Kali Malone and a few others (Lawrence English or Claire M. Singer), Sarah Davachi is increasingly making her mark in the contemporary musical world on an instrument, the organ, that was thought to be dormant in Bach, Widor and Messiaen. This disc, with its monumental and low tones, only confirms this trend. Between the carillon bells that open this double album, the sumptuously recorded strings and Dorothy Berry's voice, we adhere to this ageless music, minimalist in its sincere purity and so enveloping.
François Mardirossian
* The MIDI system is a circuit or module that is specialized in exchanging information between different sources. MIDI is responsible for adapting the specifications of one device to another. From now on, all the new synthesizers and other digital pianos will be able to enter in communication...