The ensemble created in Strasbourg in 2010 by Ayako Okubo and Olivier Maurel develops a certain conception of the contemporary music performance, associating to the musical creation, the scenography, the video, the dance, the plastic arts, the light creation, the theater or the poetry. Since then, HANATSUmiroir has initiated numerous commissions in order to experiment with new formats of representation and listening to music.

What is contemporary music? What is experimental music? How can we clearly name singular forms of writing, without creating borders that artificially oppose them? Scholarly, academic music? Experimental, open music?
The questions raised by Ayako Okubo and Olivier Maurel could not help but intersect with those that drive us in Hémisphère son: re-interrogating musical writing (at the table, on the stage, improvised, etc.) as much as the formats for representing music (indoor, outdoor, collective, interactive, virtual, etc.).
All tracks that they will explore in a cycle of creations in spring 2023 with the composer Elsa Biston and the composer Samir Amarouch.

" Sound perception is a perception of mutual engagement. It is the visceral bridge between us and others, and our contiguous connection to our environment. " *
Attentifs, ensemble with Elsa Biston (45′)
This is an attempt to re-politicize listening, to become aware that active and shared listening can be a collective force. It is a question of getting rid of the musical work understood as a whole, a thing in itself with a beginning and an end, which would be heard in public, or at home, detached from the bodies that produced it.
Indeed, how can we experience the concert as an inclusive and welcoming place, where we 'make music' together, according to Christopher Small's beautiful expression? A space where shared listening creates links, relationships - relationships between musicians, between musicians and listeners, between musicians and sound.
" I would like to weave music that is primarily concerned with the relationships at play in the concert, with what happens in the moment of listening.I would like to weave music that is primarily concerned with the relationships at play during the concert, with what happens at the moment of listening," she says, where there is no concept or music detached from bodies and situations.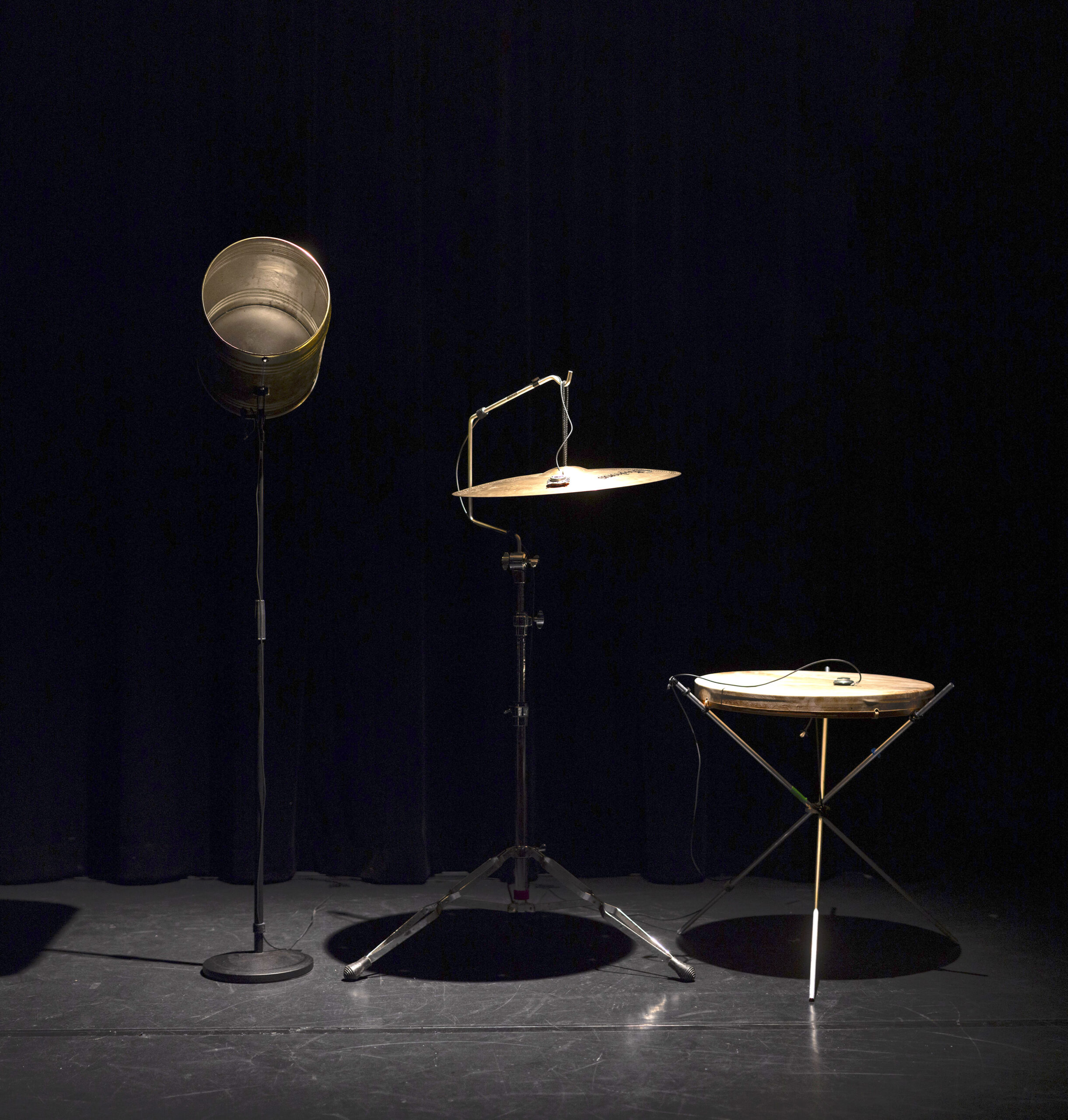 Several tracks will be considered, successive or coincidental, which will all involve and act on the listening of the spectators and the musicians:
* transmitting orally: orality allows for vagueness, exchange, permanent readjustment, and the renegotiation of places between the composer and the musicians.
* to create for the listeners "listening scores": a guided meditation, projected on a screen or spoken - and thus to create a collective listening path.
* to propose to the audience to manifest their listening by a few sounds - rubbing of clothes, striking pebbles, etc. - on the basis of simple instructions, allowing a collective sharing of their listening, and a synchronization.
* Composing with vibrating objects and instruments: the sound of one instrument is diffused in another, which causes something in another object etc.
* to stage: retranscribe a repetition of an idiomatic piece, then ask the musician for example to play the repetition of the repetition, etc. until a total deconstruction.
A work for flute, percussion and electronic device composed and performed by Elsa Biston, theensemble HANATSUmiroir and the double bass player Louis Siracusa.
A piece by Samir Amarouch (12')
This is a duo of primitive instruments par excellence, as flutes and percussion are present in most human cultures. From the imitation of bird songs by Neolithic hunters to the microtonal melodies of Indonesian flutes, the evocative power of the flute seems to be a track to be updated and put in relation with our sound environment.
What new birds should we hunt?
The omnipresent notifications of cell phones?
The "beeps" validating the controls each day more present?
Delivery or combat drones?
To elaborate a work for flute and percussion is anchored in our present aspirations: not a return to a form of primitivism, but the affirmation of a bright future where the notion of progress is not realized in technology.
A piece written for HANATSUmiroir with Ayako Okubo and Olivier Maurel.
"To work on planting seeds, enriching the soil formed by the ideas we have covered in previous creations. Then let the vines stretch and project the comets that poetise our common space, imprinting their comas and tails on our shared imaginations".
HANATSUMirror
*Michael Stocker ("Hear where we are")